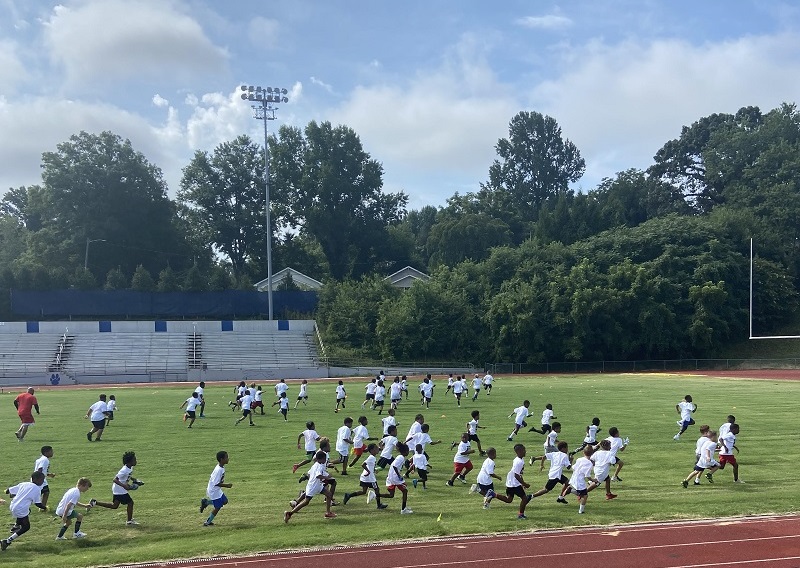 BY KAHLEAH S. GAITHER
Breon Borders is acutely aware of the impact he can have on young lives and the responsibility that comes with being an NFL player.
He embraces it fully.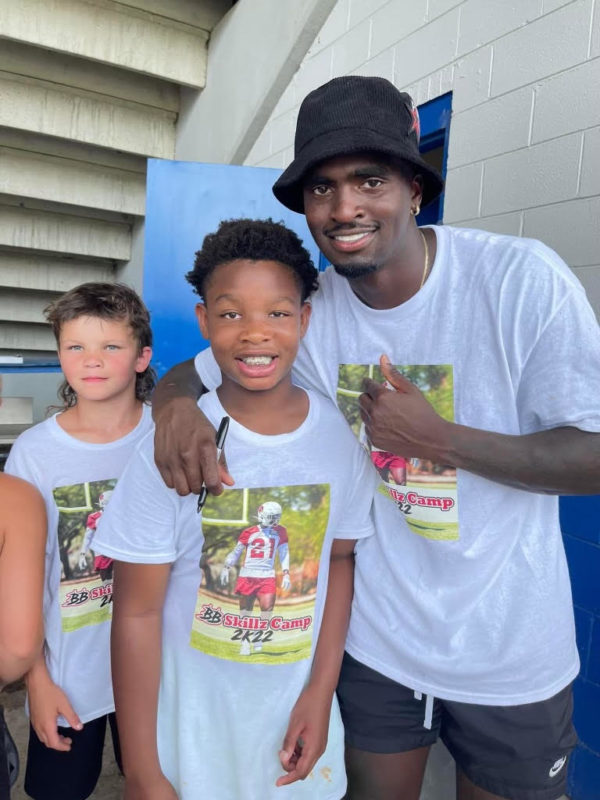 On Saturday, the Statesville native, former Greyhound great and current Arizona Cardinals cornerback held a free football camp at Statesville High School for players age 6 to 14.
He was excited to give back to the community that he says played a major role in his life.
"I do it not only for my family, I do it for the city," he explained. "And the kids around here when I started having success early, kids started to flock towards me, and I noticed I could make a change and I just wanted to keep it going."
Borders overcame a difficult home life and earned a football scholarship at Duke University. After graduating from Duke, he signed his first professional contract with the Jacksonville Jaguars in 2018. During the past six seasons, he has played in a total of 31 NFL games for four different teams.
Borders' main goal for hosting the Elite Camp was to make sure all of the participants had fun and to encourage them to make smart choices in life.
"I hope it just inspires kids to not be in the streets. There's another way to get out and not necessarily play football or even a sport but just stay on the right track and do it the right way," he said.
Romento Evans' 14-year-old son participated in the camp. She believed her son was in good hands with Borders.
"I hope he gains knowledge and more technique. This would be a good place to network, you got AAU coaches out here, you got high school coaches out here," said Evans.
Melvin Nesbit's 12-year-old son participated in the camp as well. He was pleased with the turnout and said the camp is beneficial for players and the community.
"It is definitely important for the Statesville area because some of these kids need it in this area and environment. It helps them see that they can grow and be a professional athlete or whatever they want to be," said Nesbit.