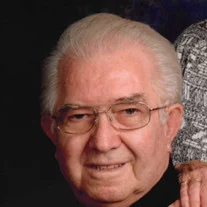 Franklin Dale Davis, 80, of Triplett Road, Mt. Ulla, N.C., passed away on Sunday, July 31, 2022, at his residence, surrounded by his family. Born March 10, 1942, in Mooresville, he was a son of the late Thomas Henry Davis and Mary Brown Davis.
Dale was a retired surveyor. He was an active, lifetime member of Triplett United Methodist Church, Mooresville. Dale served on numerous committees with the church, was a choir member and chairman of the BBQ team. He was a dedicated and faithful servant to the Lord, his family and community. Dale loved gardening and cooking at the church. He was a hard worker and enjoyed giving to others.
Dale was preceded in death by siblings, T. H. Davis Jr., Viola Benfield, Clarence Davis, and Bill Davis; and brother-in-law, James Angelley.
He is survived by his wife of 62 years, Frances Overcash Davis; children, Delane Davis (Lori), Missy Bradshaw, Darrin Davis and Dana Davis; grandchildren, Dustin Davis (Ally), Dillon Davis (Kendal), Dantae Davis, Luke Bradshaw and Dray Davis; great grandchildren, Lilly and Nolan Davis; sisters, Sybil Davis Angelley and Marcia Davis Winters (Jimmy); and numerous nieces and nephews.
Funeral services will be held at 12 noon on Wednesday, August 3, 2022, at Triplett United Methodist Church, Mooresville, with Rev. Mike Holder and Rev. Mary John Dye officiating. Burial will follow in the church cemetery. The family will receive friends from 10:30 to 11:45 a.m. in the Narthex of Triplett United Methodist Church, Mooresville. Memorials may be made to Dancing Davis Shaking Off Cancer Foundation, 1453 Charlotte Highway, Mooresville, NC 28115 or the Andy Thompson Scholarship Fund at Triplett United Methodist Church, 838 Mazeppa Road, Mooresville, NC 28115.
Cavin-Cook Funeral Home, Mooresville, is serving the family of Mr. Davis. Condolences may be made to the family at www.cavin-cook.com.