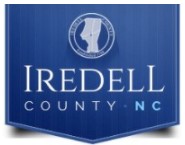 BY KARISSA MILLER
Iredell County tax administrators will share details about the planned 2023 property revaluation with county commissioners on Tuesday.
Commissioners will hear from Tax Assessor Fran Elliot and Tax Collector Bill Furches during Tuesday's board meeting.
State law requires each county to conduct a property revaluation at least once every eight years. However, Iredell County is on a four-year reappraisal cycle.
The meeting, which is open to the public, takes place at Iredell County Government Center, located at 200 S. Center Street in Statesville. The pre-agenda briefing, which describes the agenda items in more detail, takes place at 5 p.m. and the business portion of the meeting is at 7 p.m.
OTHER BUSINESS
The board will also consider a recommendation to select Stewart Engineering as the architect for Jennings Park Design Phase II & III. If approved, the county manager would then negotiate and approve a contract with Stewart for the services.
Stewart worked with Iredell County to create a site-specific master plan for Jennings Park. The park is located in northern Iredell County on Deitz Road and began with a 19.6-acre parcel initially developed by the Iredell Babe Ruth League.
The league donated the ballpark to Iredell County in November of 2015. Meanwhile, the county purchased the adjacent 49.5-acre parcel. The county was awarded a 2016 grant towards land to apply retroactively to the purchase of the adjacent property. These two parcels increase the size of Jennings Park to 69.1 acres.
Additionally, the board will consider a request to approve Edifice General Contractors as the Construction Manager at Risk for Jennings Park Project.
In other matters, the board will:
♦ Consider a request to review of the Fire/Rescue Emergency Response Standards Committee. At the June 7 meeting, there was a discussion regarding the Emergency Communication Governance Board.
Additionally, there is already an EMS Peer Review Board that serves the same purpose as the ECOM Law Enforcement Committee. As a result, the board felt there was a need to establish a committee for the fire and rescue discipline. After much work, the name of the group is recommended to be amended to the Fire/Rescue Emergency Response Standards Committee.
♦ Consider a request from Mooresville Graded School District for approval of the conveyance of a Deed for Highway Right of Way to NCDOT for NC 150/SR 152 road widening project.
♦ Consider a request from the Iredell Library for approval to accept Nonrecurring State Aid to Public Libraries in the amount of $89,113.
♦ Consider a request from Emergency Medical Services for approval to purchase Powerload Cots and Fastening Systems for $1.19 million using ARPA funds.
♦ Consider a request from Planning and Development for the creation of a steering committee for the update to the 2030 Horizon Plan.
♦ Consider a request from Planning and Development for approval of an amended Project Ordinance for the Single-family Rehabilitation Loan Pool Program.