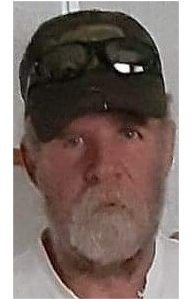 Gary Lee Shoemaker, 66, of Statesville, N.C., passed away Tuesday, August 30, 2022, at his home.
Mr. Shoemaker was born July 22, 1956, the son of the late Robert Shoemaker and Sally Warren Renolds. Gary was married to Toni Overcash and was the owner/operator of a landscaping business. He was an avid fisherman and loved being outside in the sunshine, working in his garden.
In addition to his parents, Gary was preceded in death by his brother, Keith Shoemaker.
Those left to cherish Mr. Shoemaker's memory include his wife, Toni; his brothers, Mike Shoemaker, Steve Shoemaker (Wendy), and Joe Shoemaker (Silvana); and his sister, Nancy Shoemaker Walker.
A service will be conducted at 2 p.m. Saturday, September 10, 2022, at the Shoemaker family cemetery, 470 Hamlet Road, Harmony, NC 28634. Reverend Tia Bartlett will officiate. The family will greet friends following the service.
Those wishing to make memorials are asked to consider contributing to the funeral costs c/o Troutman Funeral Home.
Troutman Funeral Home is serving the family.