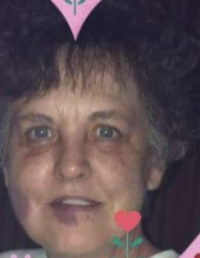 Patricia Beveley Overton Brown, 72, of Troutman, N.C., passed away on August 28, 2022, at her home in Iredell County.
Pat, as she was so lovingly known, was born on January 25, 1950, in Mercer, W.Va. She was the daughter of the late Eugene Beveley Overton and Elizabeth Mildred Cecil Overton. In addition to her parents, Pat was preceded in death by her loving husband, Wallace Russell Brown; a daughter, Deanna Brown; four brothers, and seven sisters.
Pat worked in the metal industry for Romac Metal. She was a member of Church of God in Troutman.
Pat leaves behind to treasure her memory, a son, Russell Brown (Katherine) of Troutman; two brothers, Donald Overton (Sheila) of Statesville and John Overton (Elizabeth) of Montcalm, W.Va.; a sister, Addie Lou of Crumpler, W.Va.; two grandchildren, Madison Austin (Terry) of Statesville and Ann Marie Brown of Mooresville; and one great grandchild, Bailey Austin.
Reavis Funeral Home of Statesville is honored to serve the family.