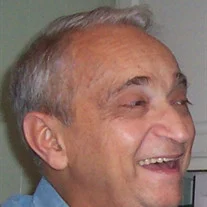 George Anthony Insogna Sr., 83, of Mooresville, N.C., passed away on Thursday, October 27, 2022, at his home. He was born January 29, 1939, in Brooklyn, N.Y., to the late Amando and Mary Carodo Insogna.
In addition to his parents, he was preceded in death by brothers, Daniel and Amando Insogn; and a grandson, Jeffrey Insogna.
George was a member of St. Therese Catholic Church, Mooresville. He proudly served his country in the U.S. Army. He enjoyed being outdoors and working in his yard. He loved spending time with his grandchildren.
George is survived by his loving wife of 61 years, Marie Morrison Insogna; son, George Anthony Insogna Jr. and wife Becky of Mooresville; daughters, Sharon Ann Insogna of Jamaca, N.Y., and Donna Klumpp and husband Will of Rockwell, N.C.; sister, Susan Rossie of Brentwood, N.Y.; brother, Gene Insogna; grandchildren, Jessica, Matthew, Kaitlyn Insogna, and David, Joshua, and Christopher Roberts; and great-granddaughter, Willow Roberts.
Services will be private.
In lieu of flowers, memorials may be made to the ALS Association, 1300 Wilson Blvd., Suite 600, Arlington, VA 22209.
Cavin-Cook Funeral Home and Crematory, Mooresville, is serving the Insogna family. Condolences may be sent to the family at www.cavin-cook.com.