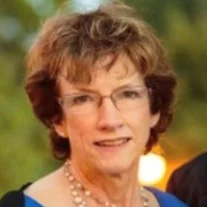 Toni Barbara Cunningham, 65, of Mooresville, N.C., and formerly of Commack, N.Y., passed away on Thursday, October 27, 2022. She was born October 29, 1956, in Hicksville, N.Y., to George and Ruth Stressler.
Toni was an avid volunteer at the Habitat for Humanity ReStore. She thoroughly enjoyed entertaining family and friends and was known to always make sure your glass was full. Most of all, she relished time spent with her grandchildren.
She is survived by her husband, John Cunningham of Mooresville; daughters, Kaitlin Burke and husband Ricky of Cornelius, N.C., Carey Guilbeau and husband Barry of St. Croix, USVI, Erin Cunningham of Davidson, N.C.; son, Peter Cunningham and wife Fiona of Bronx, N.Y.; grandchildren, Kebra, Gyasi, Raziza, Kaya, Ramona, Kieran, McKenna, and Matthew; brothers, sisters, nieces, nephews and friends.
Funeral service will be held at 11 a.m. Friday, November 4, 2022, at Cavin-Cook Funeral Home Chapel. The family will receive friends on Thursday, November 3, 2022, from 5:30 to 8 p.m. at the funeral home.
In lieu of flowers, memorial donations may be made to the American Brain Tumor Association or the American Cancer Society.
Cavin-Cook Funeral Home, Mooresville is serving the Cunningham family. Condolences may be made to the family at www.cavin-cook.com.