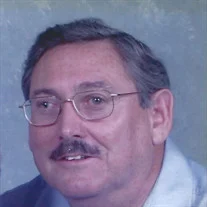 Mr. George "Ralph" Holbrook, 75, died Thursday, March 10, 2022, at the Gordon Hospice House in Statesville, N.C.. Born in Iredell County on May 27, 1946, he was a son of the late Archie Holbrook and Connie Hepler Holbrook.
Ralph formerly worked for Hunt Mfg. Co. and Elmers, and he enjoyed watching Westerns, riding through the countryside, hanging out with his friends at Riddles Schwinn Bike Shop, and spending time with his grandchildren. He coached baseball when his sons were young. He was preceded in death by his wife Beverly on December 27, 2008. He was also preceded in death by his sisters, Archie Holbrook Lundy and Marie Holbrook Hobbs.
Survivors include his four sons, Lewis Holbrook (Susan), Travis Holbrook (Mechelle) Jason Holbrook (Michelle) and Dereck Holbrook (Tonya). Also surviving are a brother, Edward Holbrook; 13 grandchildren; and 2 great grandchildren.
Graveside services will be held at 2 p.m. on Monday March 14, 2022, at Iredell Memorial Gardens with Rev. Dale Milstead officiating. The family will greet friends Sunday, March 13, 2022, at St. Mark Baptist Church from 6 to 8 p.m. The family will assemble at the home of Jason and Michelle Holbrook beginning Saturday afternoon after 3 p.m. at 112 Ridgegate Lane in Statesville.
Condolences may be sent online to the family to www.nicholsonfunerals.com. Memorials may be given to the Gordon Hospice House, c/o Hospice & Palliative Care of Iredell County, 2347 Simonton Road, Statesville, NC 28625.
Nicholson Funeral Home is entrusted with the arrangements.