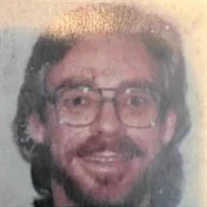 Henry Carnell Benton, 68, of Statesville, N.C., died Tuesday, March 8, 2022, at Iredell Memorial Hospital. Born on July 3, 1953, in Robeson County, N.C., he was the son of the late Ernest Carnell Benton and Treva Pridgon Benton.
Henry was a Master Sargent in the U.S. Air Force. He was a loving husband, father, brother and, overall, a real people person. He loved animals, especially his cat "Tuxy," and hhe ad a passion for playing the guitar and singing.
In addition to his parents, he was preceded in death by his brother, George Frank Benton. Those left to cherish his memory include his wife, Cynthia Halsey Benton; his children, Tonya Bush and husband Jared of New York, Corey Benton and wife Celia of North Carolina, and Ben Benton and wife Carmen of Alaska; step-daughter, Deanna Madson of North Carolina; his siblings, E.E. "Buck" Benton and wife Anne of Georgia, Neil Jr. Benton of Statesville, N.C., Kathy Benton Bowen and husband Jeremy of Apex, N.C., Steven Benton of Saint Pauls, NC, Brenda Benton Watson and husband, Billy of Statesville, NC, and Sonya Benton of Hendersonville, N.C.; seven grandchildren; many great-grandchildren; and many nieces and nephews.
A private service in memory of Henry will be held by the family.
Nicholson Funeral Home has the honor of serving the family.