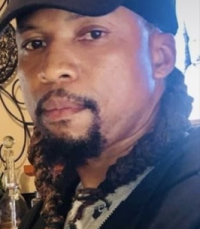 Mr. George Vincent Fowler, 52, of 157 Northfield Road, Statesville, N.C., passed away unexpectedly in Statesville on Saturday, January 1, 2022. He was born in Davie County on June 4, 1969, and was the son of the late Richard and Willie Wilson Fowler. He was married to Angela M. Chambers, who survives. In addition to his parents, he was preceded in death by a daughter, Destiny Dupree Fowler.
He attended Davie County Schools and Rowan County Schools and was self employed as a Handyman.
In addition to his wife, he leaves to cherish the memory of his life his daughter, Danielle Nicole Ellison of Statesville; his stepdaughter, Shanelle Chambers of Raleigh; his grandchild, Kaysen Walton; three step-grandchildren, Suriyon Bond, Synuel Chambers and Siyon Chambers; one sister, Angela Wilson (Joel) Gibbs of Statesville; godbrothers and godsisters, Quinton (Roslyn) Campbell, Shelia Smith, and Carolyn Campbell; brother-in-law, Terry Randell (Debbie) Chambers and Lisa Chambers Phillips; uncles and aunts, Ronald Wilson, Terrance Wilson, Bryant Wilson, Harvey Lee Fowler, George Fowler, Hubert Fowler, Dora Heron, Gwendolyn Fowler and Hilda Roberts; and a host of nieces, nephews, cousins, other relatives and dear friends.
Rutledge and Bigham Funeral Home is serving the family.