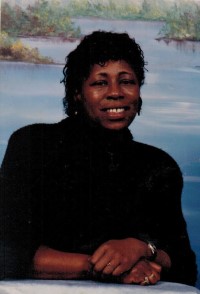 Georgiana Mills Berryman, daughter of the late James Edward and Lillian Farrer Mills, was born in Iredell County, N.C., on March 28, 1949, and she departed this earthly life on Monday, February 14, 2022, after a brief illness in Augusta, Ga. Georgiana was also preceded in death by a sister, Pauline (Mills) Colvert; a son, Terry Mills; and four brothers, Roger Mills, James "Speedy" Mills, Ben Mills, and John (Jake) Mills.
She received her formal education in the Iredell County School System, and she was an avid reader and loved puzzles. Georgiana enlisted in the United States Army in May 1979 and served for 12 years. She was honorably discharged in 1988 with the rank of Sergeant.
Georgiana leaves to cherish the memories of her life a special nephew, Corey (Danneca) Mills of Cornelius, N.C.; a brother, Willis (Geneva) Mills of Mooresville, N.C.; brother-in-law, Marvin Colvert of Statesville; sisters-in-law, Shirley Mills of Salisbury, N.C., Annie Mills of Statesville, N.C., Annie Mills of Mooresville, N.C., and Denise Mills of Mooresville, N.C.; nephews, Aaron Mills, Tony Mills, Bernard Mills, Roger Mills, Michael Mills, Lonnell Dunn, and Marvin Caldwell; great nephew, Trajon Mills; nieces, Delisa Caldwell and Nikki Caldwell; great nieces, Italia Mills, Zaviera Mills, Ashanti Torrence, Ziyana Mills, Makalyn Mills, and Ayadra Mills; and a host of other relatives and friends.
A Celebration Of Life will be held on Monday, February 28, 2022, at Rutledge and Bigham Funeral Home at 1 p.m. The family will receive friends from 12:30 until 1 p.m. at the funeral home and the burial will be held at the National VA Cemetery on Tuesday, March 1, 2022, at 1 p.m. with military rites.
Visit the Book of Memories for Georgiana Mills Berryman at www.rutledgeandbigham.com.
Rutledge and Bigham Funeral Home is serving the Berryman family.