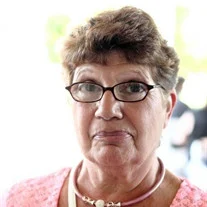 Georgina Catherine Moody, 77, of Mooresville, N.C., passed away on August 27, 2022. She was born on November 13, 1944, in Albany, N.Y., to the late John and Carmella Spadaro Cannata.
Georgina was an excellent cook and enjoyed gardening. She also had fun watching Disney movies and laughing. She had a great love for her parents and was a very involved mother and grandmother. She had a way of making everyone feel special. Georgina was an amazing example of patience and strength. She was a very generous and loving woman who was deeply loved by all who knew her. She will be deeply missed.
She is survived by her husband Clifford Moody; children, Mary Moore (Bill) and Philip Moody (Jodi); grandchildren, Lauren Cote (Ryan), Billy Moore (Leanna), Cortney Moore, Ryan, and John Moore, and Brendan, Haley and Camryn Moody; great-grandchildren, Nash and Crew Cote, and William Moore IV; sibling, John Cannata (Delores); and numerous nieces and nephews.
A funeral mass will be held on Friday, September 2, 2022, at 11 a.m. at St. Therese Catholic Church, Mooresville, NC.
Cavin-Cook Funeral Home & Crematory, Mooresville, is serving the Moody family. Condolences may be made to the family at www.cavin-cook.com.