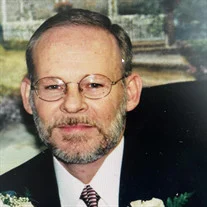 Harry Stephen Jacobs, 70, passed away on September 5, 2022.
Mr. Jacobs was born October 12, 1951, to Mr. Harry "Jake" Jacobs and Mrs. Ailene Horne Jacobs. Steve was a construction supervisor for PS West construction for many years. Steve was a drill sergeant in the Army Reserves for 12 years. He was a member of Northview Church of Christ. He was an avid hunter, fisherman, and golfer.
Steve is preceded in death by his parents; Harry (Jake) Jacobs and Ailene Horne Jacobs and brother Michael Lee Jacobs.
He is survived by his loving wife Belinda Mitchell Jacobs; daughter, Stephanie (Anthony) Veverka of Concord, N.C.; grandchildren, Allison, Griffin and Nathan Veverka; and numerous nieces and nephews.
A celebration of life will be held by the family at 2 p.m. on Sunday, October 2, 2022 at Northview Church of Christ, Amity Hill Road, Statesville, N.C. The family will receive friends one hour prior to the service.
In lieu of flowers, donations can be made to Northview Church of Christ or Gordon Hospice House.
Nicholson Funeral Home is serving the family.