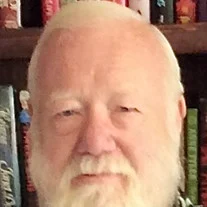 Lt. Col. (Ret) William Richard Barrier, 79, of Mooresville, N.C., passed away on Monday, September 5, 2022. He was born on September 23, 1942, in Milford, Conn., to the late John and Edith Williams Barrier.
He was a graduate of Mooresville High School and Catawba College with a double major in Math and Chemistry. He was a veteran having served in the U.S. Army as lieutenant colonel from 1967-1987, where he spent two tours in Vietnam. He served as a survival assistance officer for a returning POW. After retiring from the Army, he was a math teacher for 21 years at North Rowan High School. He enjoyed racing and was known as a jokester. He loved his family and will be greatly missed by all who knew him.
In addition to his parents, he was preceded in death by his grandparents, Edward and Emma Herlocker Dikeman; and brother, Johnny Lee Barrier.
He is survived by his loving wife of 50 years, Barbara McDonald Barrier; daughter, Yevette Peveler (Larry Zipay); son, William E. Barrier; grandsons, Edward Russell Peveler IV (Kelsie) and Ethan Richard Peveler; great-grandson, Holden Michael Peveler; sisters, Barbara Ann Whitlow (Richard), and Vickie Lynn Gaultney; brother, Ronnie Gene Barrier (Aggie); sister-in-law, Nancy Barrier; and son-in-law, Edward Russell Peveler III.
A Memorial Service will be held at 3 p.m. on Saturday, September 10, 2022, at Cavin-Cook Funeral Home Chapel with Rev. Eddie Karriker officiating. The family will receive friends prior to the service from 2 to 3 p.m. at the funeral home. In lieu of flowers, memorials may be made to Pat's Coffee House, 166 N. Main Street, Mooresville, NC 28115.
Cavin-Cook Funeral Home is serving the Barrier family. Condolences may be made to the family at www.cavin-cook.com.