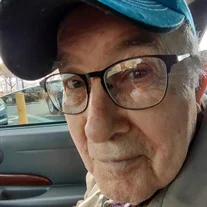 Homer James Davis, 82 of Olin, N.C., died Saturday, April 30, 2022, at Iredell Memorial Hospital. He was born in Iredell County on April 19, 1940, to the late Houston Jenkins Davis and Bellmar Dishmon Davis.
He was also preceded in death by his wife, Unia Mae Davis; a son, Scotty Davis; and two sisters, Susie Ann Davis and Louise Davis Skeens.
Homer was retired from Asmo and was a member of Taylor Springs Baptist Church.
Survivors include three sisters, Nellie Danyels (Jim), Janie Hatton (Nikki), and JoAnn Meadows (Mike); and three brothers, Thomas Davis (Joyce), Bobby Davis and Randy Davis (Brenda).
A Funeral Service will be held Friday, May 6, 2022, at 11 a.m. at Taylor Springs Baptist Church with Rev. Carl Williams and Rev. William Wease officiating. Mr. Davis will lie in state for one hour prior to the service. Burial will follow the service in the church cemetery. The family will visit with friends Thursday evening, May 5, 2022, from 6 to 8 p.m. at Nicholson Funeral Home.
Nicholson Funeral Home is serving the Davis family.