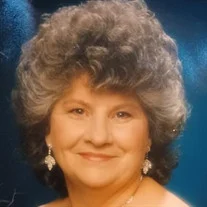 Inge Charlotte Dummann Stephens, 84, of Statesville, N.C., died Friday, July 8, 2022, at the Gordon Hospice House. She was born on April 20, 1938, in Germany to the late Franz Dummann and Gertrud Aschendorf Dummann.
Inge was loved by all who knew her. She was the neighborhood "Oma," and the children loved to come see her. She enjoyed knitting, crocheting, sewing, flower and vegetable gardening, cooking, and baking bread. She loved Elvis Presley and got the opportunity to meet him when he was in Germany while in the military.
Those left to cherish her memory include her husband of over 31 years, Raymond Stephens; a son, Michael Faw (Suzanne); two daughters, Patricia Milholand (Danny) and Judy Dancy; two brothers, Horst Dummann and Manfred Dummann; a sister, Anneliese Dummann; five grandchildren; and six great-grandchildren.
A Gathering of Friends will be held Monday, July 11, 2022, from 5 to 7 p.m. at Nicholson Funeral Home. Inurnment will be at a later date at the National Cemetery in Salisbury.
Nicholson Funeral Home is honored to serve the Stephens family.