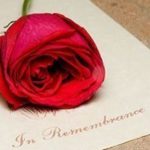 Mr. James Edward Rankin Shakir was born in Iredell County on November 25, 1945, to the late Albert Lee Rankin and Sadie Lee Hamilton. He departed this life on Saturday, June 4, 2022, at Maple Leaf Health Care in Statesville, N.C.
He was a 1963 graduate of Morningside High School in Statesville and attended A&T University in Greensboro, N.C. He worked at Cones Mills as a machine operator. James was also in Job Corp before attending A&T University. He attended First Greater Living Church in Statesville and at one time sang in male choir.
In addition to his late parents, he was preceded in death by three brothers, Harvey Long, Billy Long, and John Rankin; and four sisters, Gloria K. Rankin, Sally Ann Sharpe, Doris Steele, and Jewel McGregor.
James leaves to cherish the memories of his life one son, Jomo Rankin of Statesville; two brothers, Benjamin Lee Rankin of Statesville and Albert Lee Rankin Jr. of Blythewood, S.C.; a sister, Thelbert Summers of Statesville; his former spouse, Cathy Rankin; and a host of special cousins, other relatives and friends.
A Celebration of Life will be held on Saturday, June 11, 2022, at the First Greater Living, Statesville, at 2 p.m. Visitation will be from 1:30 to 2 p.m. Burial will be in the Belmont Cemetery.
Visit the book of memories for James Edward Rankin Shakir at www.rutledgeandbigham.com.
Rutledge and Bigham Funeral Home is serving the Shakir family.