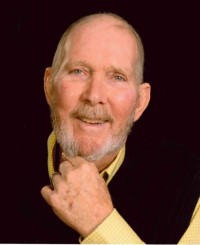 James Erskine "Butch" Beaver Jr., 67, of Statesville, N.C., passed away on Monday, January 24, 2022, at the Gordon Hospice House.
Butch was born November 22, 1954, in Iredell County, N.C., and was the son of James and Willa Boovey Beaver of Statesville. He was a graduate of North Iredell High School and retired from Elite Blasting Services. In 2006, he married Rebecca Shumaker Beaver, who survives. Together they were members of Trinity United Methodist Church.
In addition to his wife and parents, Butch is survived by four children, Josh Josey (Stacie), Tommy Beaver, Kristi Blackburn (Mike), and Travis Watt; five grandchildren, Emma and Ava Josey, Hudson, Henry, and Hardy Blackburn; one sister, Cindy Beaver, and one nephew, Shannon Douglas.
Butch's life was filled with work he loved and family who adored him. He fished for stripers with his friends on countless early mornings and cooked what he caught for people he cared about, laughing from noon into evening. He hosted his grandchildren in the pool he built to play with them. In his later years, his health declined, but he remained active, walking a mile a day along the roadside, waving at anyone who passed along the way.
He co-owned Southern Blasting Services and Elite Blasting Services. He worked as a salesman, blaster, and technical instructor, then as a salesman technician for Austin Powder. He was a legend in the explosives world.
His life was filled with jokes, joy, hard work, and love. His family will always be grateful they were a part of his life.
There will be a private family service at Trinity United Methodist Church.
Memorials may be made to Trinity United Methodist Church or Atrium Health – Carolina's Melanoma Cancer & Immunotherapy Fund, ATTN: Dr. Asim Amin and Dr. Jennifer Atlas. Online condolences may be made to the family at www.troutmanfuneralhome.com.
Troutman Funeral Home is serving the family.