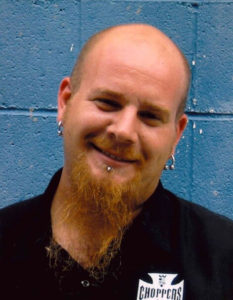 James Wesley Gardner, 48, of Olin, N.C., passed away on Saturday, April 30, 2022, at his home.
Wesley was born July 21, 1973, in Iredell County, N.C., and was the son of Alfred James "Jim" Gardner Jr. and Brenda Holder Gardner. He attended South Iredell High School and later Forsyth Technical College, where he learned mechanics. Wesley worked for Carpet Rentals Inc. in Statesville, a family business, for thirty years. He enjoyed remote control cars and helping rebuild a 1955 Chevrolet truck.
In addition to his parents of Troutman, Wesley is survived by a daughter, Alexis Brooke Gardner of the home; and two sisters, Julie and Tonya Gardner.
No formal services are planned. Memorials may be made to Hospice and Palliative Care of Iredell County, 2341 Simonton Road, Statesville, NC 28625.
Troutman Funeral Home is serving the family.