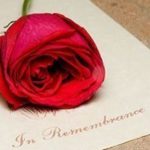 Janice Carol Purkey McDaniel, 67, of Hamptonville, N.C., departed this world from Davis Regional Medical Center in Statesville, N.C., on February 27, 2022.
Janice was born on June 22, 1954, in Jefferson City, Tenn. She was the daughter of the late Della Long Purkey and Clinton Purkey. In addition to her parents, Janice was preceded in death by her son, Charlie Wayne McDaniel, who passed unexpectedly in 2011.
Janice was a one of a kind. She was a mother figure to many. Most knew her for her kindness and caring heart; she took in many people as if they were already family no matter the situation. She was always there for everyone whether you needed a place to stay or even just a shoulder to cry on. She will always be known as Nana or Maw to many of us.
Janice enjoyed sitting outside and talking for endless amounts of time. She had a love for going and exploring new places, walking around yard sales, going to antique shops and playing checkers, but most of all she loved spending time with her husband, son and two granddaughters. She was always filled with love and wisdom. She always wore a smile no matter what. She will never be forgotten; we will love and cherish everything she provided and taught us. We will always love and miss her. We love you forever and more Nana.
Janice leaves behind to cherish her memory her husband, Coy McDaniel; grandchildren, Kharly McDaniel and Harley McDaniel; family friend Donald Young; and one great-grandchild who is on the way.
At the family's request, a celebration of life for Janice will be held at a later date.
Reavis Funeral Home of Statesville is honored to serve the McDaniel family.