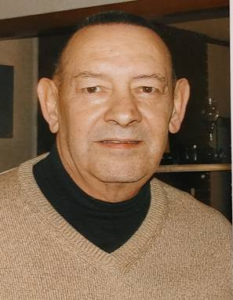 Jerry Wayne Owens, beloved Husband, Dad and Papaw, passed away at the age of 79 on July 2, 2022, after a courageous battle from a stroke.
Those left to cherish his memory include his wife of 60½ years, Peggy S. Owens; and daughters, Lisa Ray and Ronda (Jeff) Taylor. He also leaves behind six grandkids, Erica (Seth) Stevenson, Stephanie (Alex) Burch, Logan (MacKenzie) Taylor, Alan (Samantha) Ray, Dana (Jesse) Hager and Stephen (Tiffany) Ray. He also has nine great-grandkids, Audrey, Hailey, Liam, Catherine, Lillian, Luna, William, Evan and Noah. He is also survived by his sister, Judy (Ed) Sanford, and his best cousin and friend, Lonnie Owens.
Mr. Owens was born July 3, 1942, to the late Dorothy Benfield Owens and Blackburn Owens. In addition to his parents, he was also preceded in death by his sister, Kathryn Harmon, and his brother Jimmy Owens.
He was a Retired U.S. Air Force Veteran who served in Germany, Italy, Spain, Portugal, Greece, Iceland, Japan, Philippines, South Vietnam, Thailand, Arizona, Texas, Hawaii, Florida and South Carolina. He graduated from Cool Springs High School in 1960. He was a carpentry machine room foreman at Statesville Fixture Corp.
He loved to play cards and work with wood and leather. He loved to share jokes, read, watch baseball games and movies, listen to Gospel music and when he could ride his Honda Gold Wing.
A celebration of life was previously held at the home in May so that he could enjoy all of his family together under one roof and in the yard. The laughter of all the Great-Grandkids playing outside with bubbles and the dogs, Callie and Sasha, conversations and card games with the Grandkids and the support of his wife and daughters gave him what he wanted — Love & Laughter. We will all cherish these precious memories.
The family would like to share their heartfelt gratitude to the staff of Hospice & Palliative Care of Iredell County. Your compassionate and gentle at home care is deeply appreciated and will be remembered by our family.
Troutman Funeral Home is serving the family.