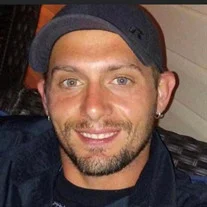 Mr. Joey Daniel Mitzel, 33, of Conover, N.C., died May 18, 2022. Born in Iredell County on August 15, 1988, he was a son of Roger Lee Mitzel, Sr. and Penny Gourley Miller.
He was an employee of Tyson Foods, loved being outside and never sat still. He loved to fish and was the most loyal person you ever met. He always made people smile. He would always help someone in need.
He was preceded in death by a cousin, Andrew Colo'n; and uncles, Wayne and Isreal Gourley.
Survivors include his mother, Penny Miller; a brother, Roger Mitzel (Carrie) of Harmony; a sister, Tiffany Mann (Jason) of Statesville; and nephews, Kaleb and Joshua; along with nieces, Alyussa, Aliyah and Hannah. He was an incredible uncle, and the kids loved their Uncle JoJo.
The family will greet friends Friday evening, May 27, at Nicholson Funeral Home from 6 to 8 p.m. and funeral services will be conducted at 4 p.m. on Sunday, May 29, 2022, at Nicholson Funeral Home. Burial will follow in Oakwood Cemetery.
Condolences may be sent online to the family to www.nicholsonfunerals.com.
Nicholson Funeral Home is entrusted with the arrangements.