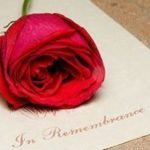 Serena Rose Bryant, the 5-day-old daughter of Dalton Bryant and Sara Simpson, died May 18, 2022, at Levine Children's Hospital in Charlotte. She was born on May 13, 2020, in Mecklenburg County.
In addition to her parents, she is survived by her paternal grandparents, Mr. & Mrs. Warren Watson; her maternal grandmother, Ashley Overcash (Brian); her maternal grandfather, Matt Simpson (Whitney); her maternal great grandmother, Susan Simpson; and her maternal great grandfather, Keith Pearson (Diane).
Services are scheduled for 3 p.m. on Tuesday, May 24, 2022, at Iredell Memorial Gardens with Bishop Lee Walker officiating.
Condolences may be sent online to the family to www.nicholsonfunerals.com. Memorials may be given to St. Jude's Children's Hospital, 262 Danny Thomas Place, Memphis, TN 38105.
Nicholson Funeral Home is serving the family.