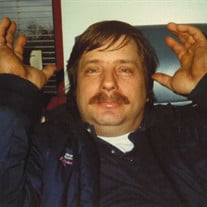 John George Berberich, Jr., 67, of Mooresville, N.C., passed away on Monday, February 14, 2022.
He was born on March 5, 1954, in Doylestown, Pa., to the late John G. and Mary Clark Berberich. John loved being a mechanic, racing cars, and was never afraid to get his hands dirty. He was a simple man who didn't need much and was always there for anyone in need.
In addition to his parents, he was preceded in death by a sister, Patricia Berberich.
He is survived by his children, Ben Berberich, Mollie Berberich, and Adam Berberich; and sisters, Evelyn Berberich Costello and Eleanor Berberich.
A Memorial service will be held at a later date.
Cavin-Cook Funeral Home & Crematory, Mooresville, is serving the Berberich family. Condolences may be made to the family at www.cavin-cook.com.