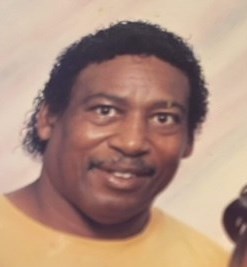 Johnny Wayne Dalton, 74, of Troutman, N.C., passed away on Tuesday, December 13, 2022. He was born March 10, 1947, to Otto and Anna Carson Dalton.
Johnny was preceded in death by his parents; brother, Willie Dalton; and sister, Edna Jean Dalton.
Johnny is survived by his daughters, Tosheka Garrick Rucker, and LaFreda Dalton; sons: Gary Dalton, Ronald Dalton, and Tyrone Mills; love of his life and mother of of his child, Sherra Mills; a host of grand kids; sisters, Patricia Dalton, Dorothy (David) Bennett, Kathy (Jorge) Walker, Karen Dalton, Edith (Kevin) Patterson, Cindy Dalton, and Tawanna (Daryl) Davidson; brothers, Keith Dalton and Landis (Patsy) Dalton; and many nieces and nephews.
He enjoyed doing several different things, such as racing, painting cars, and auto mechanics. He loved dogs. He enjoyed making people smile and laugh by telling stories while spending time with those close to him.
A visitation will be held on Wednesday, December 21, 2022, from 6 to 9 p.m. at Bunch-Johnson Funeral Home. A time of sharing and memories will be held on Thursday, December 22, 2022, beginning at 1 p.m. at Bunch-Johnson Funeral Home Chapel. If you would like to share a good memory or funny story you have of Johnny, please know you are welcome by the family, and out of respect keep a time limit in mind of 2-3 minutes.
Fond memories and expressions of sympathy may be shared at www.bunchjohnsonfuneralhome.com for the Dalton family.
Bunch-Johnson Funeral Home is serving the family.