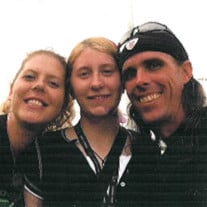 Jonathan Lee Elkins, 45, of Troutman, N.C., passed away unexpectedly on Saturday, January 1, 2022. He was born on April 16, 1976 in Statesville, NC, to Danny and Lea Nicholson Elkins.
Jonathan's passions were Formula1 Racing, golf, and his dogs. He loved his family and his country.
He was preceded in death by his brother, Joshua.
In addition to his parents, Danny and Lea, Jonathan is survived by his wife, Gina; daughter, Josholine; father-in-law, Dennis; brother-in-law, Chris; and his fur babies, Bolt, Cow, Solid, Butterball, Echo, Uwo, and Nerak.
A Celebration of Life will be held on Saturday, January 8, from 3 to 5 p.m. at Cavin-Cook Funeral Home, Mooresville.
Condolences may be made to the family at www.cavin-cook.com.