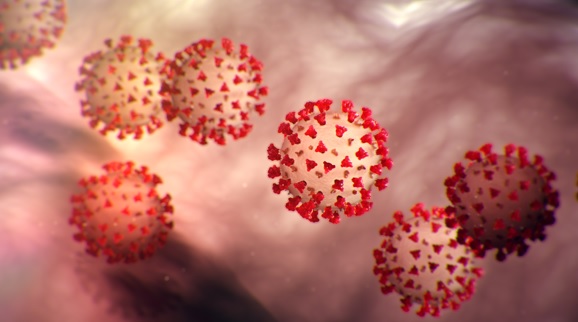 BY MIKE FUHRMAN
Too many Iredell County residents continue to be admitted to the hospital — and far too many are dying — after testing positive for COVID-19.
During the past 22 months, more than 350 people who have tested positive for COVID-19 in our community have lost their lives, leaving husbands, wives, children, grandchilden, friends and co-workers to mourn their loss.
Today, we're in the middle of our third significant wave of serious illness and death. Local health officials reported six more deaths on Monday along with a sharp increase in hospitalizations.
Dedicated healthcare workers at Iredell Health System, Piedmont HealthCare, Davis Regional Medical Center and Lake Norman Regional Medical Center have been doing their best to care for all of these patients.
The pandemic is having a real impact on these frontline heroes.
"COVID fatigue is real for most caregivers, as we have been managing patients with this condition for 22 months," according to Dr. Joseph Mazzola, vice president of medical affairs for Iredell Health System. "The emotional toll on caregivers is real as we continue to see death and disability related to this disease."
At Iredell Memorial Hospital, eight to 10 new COVID-19 patients have been admitted daily for the past three days, increasing the hospital's census to 52 COVID-19 patients. All of these patients are requiring some form of oxygen therapy, and 10 to 15 percent of COVID-19 patients are on ventilators, Mazzola said.
Between 65 and 80 percent of the patients being admitted to Iredell Memorial are unvaccinated.
Between December 27 and January 2, providers at Iredell Urgent Care in Mooresville saw a total of 704 patients. Of those, 246 tested positive for COVID-19. The vast majority — perhaps 75 percent, estimates Tim Gee, assistant vice president of the Iredell Physician Network — were unvaccinated.
In the early days of the pandemic, our community was quick to praise the doctors and nurses working on the frontlines in our hospitals, urgent care clinics and doctor's offices to care for COVID-19 patients.
We should continue to express our appreciation for these men and women. What's the best way to do that?
Here's a novel idea: Follow the common-sense advice of the people who you expect to save your life if you become seriously ill from COVID-19.
"We continue to plead with the community to practice social distancing, appropriate masking and getting vaccinated to prevent illness or, at a minimum, decrease the severity of illness," Mazzola said.
There's room for improvement in all three of these areas.
♦ According to the N.C. Department of Health & Human Services, only 51 percent of Iredell County residents are fully vaccinated. We're lagging behind the rest of the state and country.
Several studies, including one in Massachusetts and another in Washington, show that getting fully vaccinated offers the best protection against serious illness and death — and also helps slow the spread of COVID-19.
If you're not fully vaccinated, get your second shot as soon as possible or your booster — if you're eligible to do so. If you are vaccinated, convince others in your family to roll up their sleeves and do their part.
♦ As we approach the two-year anniversary of the onset of the pandemic, frontline providers continue to see clusters of family members being infected with COVID-19 and getting hospitalized.
"Please remember that it is important to follow isolation/quarantine guidelines even within your own home to try to help prevent others from becoming infected with COVID," Mazzola said.
♦ Our elected school boards have been inconsistent with masking policies. While the Iredell-Statesville Schools Board of Education has mandated masks for staff and students when schools reopen for students after the holiday break on Wednesday, the Mooresville Graded School District Board of Education opted for a mask-optional policy.
With a seven-day countywide positivity rate of 16.47 percent, there can be little doubt that unmasked and asymptomatic children will return to school this week and infect their classmates, who will then take COVID-19 home to their parents, grandparents and others they come into contact with. Some of these people will undoubtedly become seriously ill and require hospitalization, further taxing our overburdened hospitals.
If requiring staff and students to wear masks can slow the spread of COVID-19, why wouldn't our elected school boards take this step to help protect vulnerable members of our community – and help ease the burden on frontline healthcare workers? The MGSD board should reverse its course before the first bell rings on Wednesday.
Until we take a community approach in this fight against COVID-19, we're going to continue losing mothers and fathers, husbands and wives, grandparents, friends and co-workers.
Our healthcare workers are doing their part. The rest of us have work to do.
MIke Fuhrman is editor of Iredell Free News.