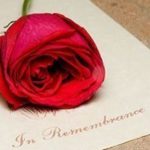 Juanita Bucy Tate, 83, of Mooresville, N.C., passed away on Friday, February 25, 2022. She was born on March 10, 1938, in Pike County, Ohio, to the late Charles and Theda Crabtree Bucy.
In addition to her parents, she was preceded in death by her husband, Alfred Sockman; son, Allen A. Sockman; daughter, Julie A. Sherrill; and brothers, Gerald Bucy, Steven Bucy, Michael Bucy.
She was a loving mother, grandmother and friend and will be greatly missed.
She is survived by her son, Mark D. Sockman; siblings, Kenneth Bucy, Janice Rosan, and Dale Bucy; granddaughter, Amanda Ebright (Scott); grandson, Taylor McPherson; great grandchildren, Caden and Jacob Ebright; and life-long friend, Barbara Murdock.
A Celebration of Life service will be held at a later date.
Cavin-Cook Funeral Home & Crematory, Mooresville, is serving the family. Condolences may be made to the family at www.cavin-cook.com.