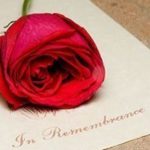 Elsie Lorene Hall Kamps, 89, of Statesville, passed away on Friday, February 25, 2022, at Maple Leaf Health Care. She was born on July 25, 1932, in Iredell County to the late Allen Jones "A.J." Hall and Mattie Pearl Crouse Hall.
In addition to her parents, Elsie was preceded in death by her husband, Louis Robert "Bob" Kamps; two sisters, Dorothy Hall Campbell and Lala Wood; five brothers, Mack Hall, Leonard "Todd" Hall, Dalphus "Dick" Hall, Henry Hall and Lewis Hall; half-sister, Mae Cloer; and two half-brothers, Paul and Freeman Hall.
She is survived by two daughters, Debra Adams Brotherton (Kent) and Yvonne Adams Lawing (Harvey); two sons, Clyde Stephen Adams (Linda) and Mark Randall Adams (Beverly); a special granddaughter, Amy Adams Barnes, and nine other grandchildren; and many great grandchildren. Also surviving are her three sisters, Lucy Hall Money (Paul), Norma Hall Harder and Lois Hall Tomlin.
Graveside service will be held at 11 a.m. Tuesday, March 1, at Oakwood Cemetery with Kent Brotherton, son-in-law, officiating. Elsie will lie in state at Troutman Funeral Home 2 to 5 p.m. Monday, February 28.
Troutman Funeral Home is serving the family.