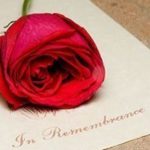 Justin Lee Plyler, 36, of Mooresville, N.C., passed away on Thursday, May 12, 2022.
He was born on February 7, 1986, in Winston-Salem, N.C., to Norman and Karen Bell Plyler. Justin had a true love for nature, and with that love he had an incredible ability to find arrowheads, which is an experience that he loved to share with other people.
He was preceded in death by maternal grandparents, Lloyd and Jackie Bell; paternal grandparents, Hook and Wilma Plyler; and his lifelong friend, Jesse Yoder.
In addition to his parents, Norman and Karen Plyler, he is survived by his wife, Candice Rogers Plyler; children, Mason, Ryan, and Ansley Plyler; sisters, Stephanie Faust and husband Marshall, Christy Plyler and Shane Clark; and his beloved nieces, Steely and Harper Faust.
A Celebration of Life gathering will be held on Wednesday, May 18, from 5 to 7 p.m. at Cavin-Cook Funeral Home.
In lieu of flowers, memorial donations may be made to Cavin-Cook Funeral Home, P.O. Box 977, Mooresville, NC 28115 or 704-664-3363, to help with funeral expenses.
Cavin-Cook Funeral Home & Crematory, Mooresville, is serving the Plyler family. Condolences may be made to the family at www.cavin-cook.com.