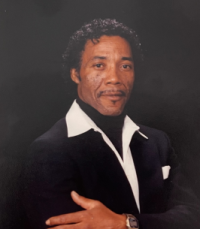 Mr. Freddie Donald Teasley passed away at Accordius Health at Statesville on Friday, May 13, 2022, following an extended illness. He was born in Hartwell, Ga., on September 6, 1950, and was the son of the late Rufus Teasley and Sula Ethel Bowman Teasley Leach.
Mr. Teasley was a graduate of Dunbar High School in Salisbury, N.C., and was self-employed as a carpenter. He was a member of Highland Acres Church of Christ. He served with the United States Marine Corps. His hobbies including fishing, and he was an avid Washington Redskins Fan.
He leaves to cherish the memory of his life two sons, Freddie Teasley of Florida and Chauncy Teasley of Statesville; one daughter, Sherry Wilson of Statesville; four brothers, Michael (Debra) Teasley of Statesville, Kenneth Teasley of Salisbury, Roy Teasley of Georgia, and Kelvin Teasley of Georgia; seven sisters, Elizabeth (Louis) Young, Linda Teasley of Statesville, Peggy Teasley of Statesville, Netta Teasely, Patricia (Willie) Beauford of Statesville, Wanda Teasley of Statesville, and Gwendolyn Hill of Georgia; special friend, Laura Thompson; six grandchildren, Shiqwade Dobbins, Kaliezjah Teasley, Jesenia Clark, Gene Clark, Tayven Rucker, and Nariyah Rucker; three good friends, Caleb Dubi, Douglas Houpe, and Mason McCullough; great grandchildren, Chanden Virt, Corbin Virts, Kyjuan Smith Jr. and Skyler Phillips; and a host of cousins, other relatives, neighbors, church family and dear friends.
Celebration of Life Services will be conducted Friday, May 20, 2022, at 2:30 p.m. at Highland Acres Church of Christ. Brother Al Simmons will officiate. Members of the family will receive friends at the church on Friday, May 20, 2022, from 2 until 2:30 p.m. Burial will follow at Belmont Cemetery.
Visit the Book of Memories for Mr. Teasley at www.rutledgeandbigham.com.
Rutledge and Bigham Funeral Home is serving the Teasley Family.