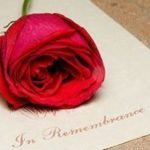 Kathy Ann Sharpe, 70, of Mooresville sadly passed away on October 27, 2022. Kathy was preceded by her husband, Paige Sharpe; daughter, Debby Sharpe; and granddaughter, Miranda Sharpe.
Kathy is survived by her three sons, Stevie Sharpe, Timmy Sharpe, and Junior Sharpe; her grandsons, Thomas Blackwell, Landis Blackwell, Steven Sharpe, Justin Freeman, Wesley Sharpe, Dustin Sharpe, Noah Sharpe, and Luke Sharpe; and her granddaughters, Amber Couser and Harley Sharpe. Kathy is also survived by her great-grandchildren, Kaylee Sharpe, Masen Sharpe, Emily Sharpe, Brentlee Sharpe, and Wyatt Sharpe.
A private memorial service will be held by the family.
Cavin-Cook Funeral Home and Crematory, Mooresville, is serving the Sharpe family. Condolences may be sent to the family at www.cavin-cook.com.