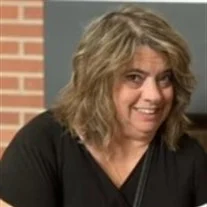 Kim Michelle Teal, 57, of Mooresville, N.C., passed away on November 25, 2022. She was born on June 6, 1965, in San Antonio, Texas, to William and Cynthia Sadler Siefert.
Kim spent her career as a nurse and pharmaceutical data analyst. Her greatest enjoyment in life was spending time, especially camping, with her grandchildren and family. Kim was a wonderful wife, mother and grandmother who was deeply loved and will be greatly missed.
Kim was preceded in death by her grandmother, Verta Groves; grandfather, George W. Sadler Jr.; grandfather, Joseph E. Groves; grandfather, Fredrick H. Siefert; grandmother, Mary Grif Siefert; and uncle, Dave Heasley.
She is survived by her husband of 38 years, Terry Teal; daughter, Krystal Johnson (Joseph); father, William Siefert; mother, Cynthia Sadler Siefert; grandchildren, Blakely, Harper and Everett Johnson; sister, Lisa Siefert Walker (Cliff); aunt, Andrea Heasley; cousins, April and David Heasley; niece, Mika Siefert; nephew, Chance Siefert; father-in-law, Reg Teal; and brothers-in-law, David and Rick Layland.
A local funeral service will be held on Thursday, December 1, 2022, at 7 p.m. at Cavin-Cook Funeral Home & Crematory, Mooresville, N.C. Funeral services will also be held in Delmont, Pa., on Saturday, December 3, 2022, at 10 a.m. at Vaia Funeral Home, Delmont, Pa. Burial will follow at Twin Valley Memorial Park, Delmont, Pa.
Cavin-Cook Funeral Home & Crematory, Mooresville, is serving the Teal family. Condolences may be made to the family at www.cavin-cook.com.