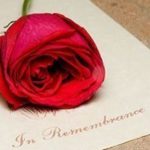 Patricia Ann Mayhew Miller, 77, of Troutman, N.C., passed away, Sunday, November 27, 2022, at the Gordon Hospice House in Statesville, N.C.
Ann was born July 20, 1945, in Portsmouth, Va., and was the daughter of the late Yonnie and Frances Miller Mayhew. She attended Troutman Schools and on November 19, 1969, she married Eddie L. Miller, who survives. She was a homemaker and caregiver. She loved her family, her garden and canning.
In addition to her husband, she is survived by three children, Todd Hardy (Linda) of Statesville, Kim Gibbs (Roger) of Mooresville, and JoCarol Ford (Ricky) of Lakeland, Fla.; eight grandchildren, Dell Hardy, Jessie Hardy, Alex Evans, Heather Ingle, Kayla Ford, Chasity Schwarze, RJ Bowers, and Josh Bowers; great grandchildren, Lacey Mae Hardy, Bourbyn Hardy, and Tyler Ingle; one brother, Bill Mayhew; two sisters, Lou Loftin and Sue Doster; and other extended family and friends.
A memorial service will be held at 2 p.m. Friday, December 2, 2022, in the Troutman Funeral Home Chapel. The family will visit with friends following the service.
Online condolences may be made to the family at www.troutmanfuneralhome.com.
Troutman Funeral Home is serving the family.