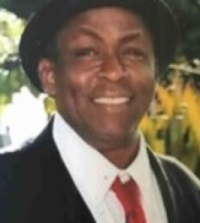 Leonard Ricardo Parker was born on December 27, 1954, in Mooresville, N.C., to Phillip Parker Sr. and Alda Mae Parker. He was a band member for Middleton High, Chamberlain High, and The Naval Band.
He was preceded in death by his parents; and brothers, James Melvin Parker and Donald Steven Parker.
He leaves precious memories with her children, Darious Parker and Ebony Parker; brothers, Philip James Parker Jr. (Ronnie), Larry Parker, Dennis Parker (Shelia), Keith Parker (LaQuita) and Gregory Parker (Ursula); nieces, Cindy Parker, Santell Parker, Jasmine Parker, Jessica Parker, Kiara Parker, Kiani Parker, Deija Parker, Deauna Parker, Brean'a Parker, and Katina James; nephews, Kelvin Jr., Jerry Harrison, Gregory Parker Jr., and Kameron Parker.
Graveside Services will be held on Saturday, April 23, 2022, at Shepherd Church of God Cemetery, Parkertown Road, Mooresville, N.C.
Rutledge and Bigham Funeral Home is serving the family.