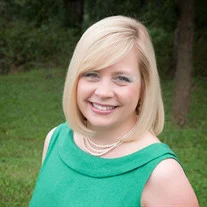 Lisa Arleen Dutile, 56, of Mooresville, N.C., fell asleep in death on Monday, September 12, 2022, surrounded by her loving family. She was born November 19,1965, at Horton Hospital in Middletown, N.Y., daughter of Richard Sr. and Lelia Fay Brozowski.
Lisa and her husband James were dedicated to their son Cody. The enjoyed spending quality time together, making learning fun, and traveling together to locations some only get to dream about.
Lisa centered her life around her faith. At age 16, she publicly symbolized her dedication to Jehovah and was baptized as one of Jehovah's Witnesses. Thereafter, she served as a regular pioneer devoting time to teaching people about the Bible and its beautiful hope for the future. She also had the privilege of having an assignment as a commuter Bethelite at Wallkill Bethel, Wallkill, N.Y.
Lisa had a nose for business. She ran and managed several successful companies. Entertaining was a passion for her, making sure everyone was well fed and not missing a detail. Lisa was a proficient pianist, who loved for her home to be filled with music.
She is survived by her husband of 38 years, James Gordon Dutile; her beloved son, Cody Austin Dutile and and wife Lana of Mooresville, N.C.; her parents, Richard Sr. and Lelia Fay Brozowski of Matamoras, Pa ; her brother, Rick Brozowski Jr. and wife Stephanie of Matamoras, Pa; her sister, Jessica Jane Markwalter and husband, Peter Jr. of Matamoras, Pa., and their children, Bridget and Townes. She is also survived by her loving family by marriage, the Dutile's of Lebanon, Mo.; along with a host of friends that she treated as family.
The family would like to extend their appreciation to all the nurses, physicians, and staff, and her spiritual Brothers and Sisters for their compassion and support that was extended during the past few years. Your kindness did not go unnoticed and will not be forgotten.
Services will be Saturday, September 17, at 2 p.m. at the Kingdom Hall of Jehovah's Witnesses in Mooresville, N.C. The services will be in person by invitation only. There will be a zoom option provided.
Cavin-Cook Funeral Home and Crematory, Mooresville, is serving the Dutile family. Condolences may be sent to the family at www.cavin-cook.com.