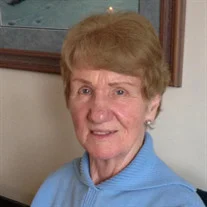 Lisa Zachau Wolfram, 86, of Mooresville, N.C., passed away July 5, 2022, at Iredell Memorial Hospital. She was born in Celle, Germany, on October 21, 1935, to the late Otto Zachau and Guste Neuzeil Zachau.
In addition to her parents, Lisa was preceded in death by her husband, Gunter Wolfram; one brother, Fritz; and and one sister, Erica.
Those left to cherish her memory include her children, Glen Wolfram (Caroline) and Patricia Volgerson (Michael); three grandchildren, Elizabeth Wolfram, Helen Wolfram, and Myles Wolfram; two sisters, Margrit and Renee (Jon). Lisa had numerous nieces, nephews, great-nieces, great-nephews, and cousins all around the world.
Lisa will be laid to rest next to her husband in a private service to be held later in Milwaukee, Wis.
Chapman Funeral Home is serving the Wolfram Family.