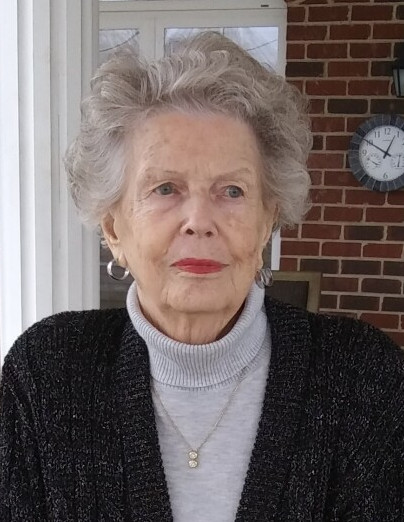 Wanda Attice Davis Springer, 95, of Statesville, N.C., passed away on July 6, 2022.
She was the birth daughter of Cone Clinton Davis and Margie Attice Roberts Davis Todd. Her father died when she was one year old, and she was raised by her mother and Charles Clayton Todd. Charlie Todd loved and raised her like his own daughter. She was born on January 25, 1927, in Galax, Va. Wanda graduated from Galax High School and attended James Madison College. She was formerly employed by Dr. J.B. Henninger as office manager for 25 years.
On June 7, 1952, she married Jack Henderson Springer in Galax, Va. They moved to Statesville in 1954. They had 39 years of marriage before his death in 1991. They raised their two children, Jack H. Springer Jr. and Marjorie S. Poole.
Mrs. Springer was a member of First ARP Church. She provided a loving home for her husband and children, was an excellent cook and a gracious hostess. Wanda always was a great supporter of her children, serving as grade mother in elementary years, Brownie and Cub Scout leaders and supporting them in all activities they were involved in. Wanda was a member of the Junior Service League, Hum and Hoe Garden Club, Church Circle and Bridge Club. She was loyal and dedicated friend to many.
In addition to her parents, Mrs. Springer was preceded in death by her husband, Jack H. Springer; brother, Clinton Emery Davis (Mary); and daughter-in-law, Lynn K. Springer. Also preceding her in death were her two brothers-in-law and their spouses and six sisters-in-law and spouses; and her loving companion of 26 years, Jim Miller.
Wanda is survived by her son, Jack H. Springer Jr.; daughter, Marjorie S. Poole (Donnie); three treasured grandchildren, Donnie D. Poole Jr., David H. Springer and Mackenzie A. Springer. She is further survived by her special nieces, Judy Adcock (Norman) and Joberta White; and special nephew, Jack Haught (Debbie).
A visitation will be held at Troutman Funeral Home on Saturday, July 9, from 6 to 8 p.m. A memorial service will be conducted at Oakwood Cemetery on Sunday, July 10, at 2 pm.
In lieu of flowers, memorials may be made to the First ARP Church or Hospice and Palliative Care of Iredell County.
Troutman Funeral Home is serving the family.