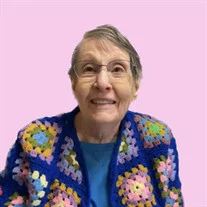 Lola "Charlene" Watson Schneider, 90, of Union Grove, N.C., passed away peacefully in her sleep on Tuesday, December 6, 2022. Charlene was born in Neodesha, Kan., on March 16, 1932 to the late Kenneth and Ethel Watson of Neodesha, Kan. She previously lived in Mocksville, N.C.
Surviving are two children, son, Kenneth Dale Stiles of Sweet Home, Ore., and daughter, Pamela Cass of Union Grove, N.C.; two daughters-in-law, Dianne Stiles of Mocksville and Patty Dean of Dawsonville, Ga.; numerous grandchildren and great grandchildren; five sisters, Kay Ferguson of Tucson, Ariz., Judy Bennett of Neodesha, Kan., Leah Frye of Wichita, Kan., Linda Burris of Paola, Kan., and Deb Page of St. Petersburg, Fla., and numerous nieces and nephews.
She was preceded in death by her husband Kurt Schneider and two sons, Curtis Stiles and Jeffrey Stiles.
She retired from BFI with 29 years of service. To keep busy, she delivered Meals on Wheels. She loved her church and was a long-time member of Ardmore Christian Church in Winston-Salem, N.C. Her love was Foreign Missions and for 26 years she was the forwarding agent and treasurer for Frontier Labourers for Christ, a mission in Thailand.
In lieu of flowers, Memorials may be made to Frontier Labourers for Christ, P.O. Box 260382, Highlands Ranch, CO 80163; The Gideons International, or Hospice & Palliative Care of Iredell County, 2347 Simonton Road, Statesville, NC 28625.
Nicholson Funeral Home is serving the family.