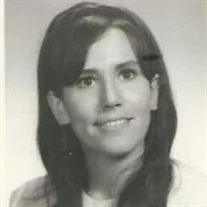 Love Innis Jones Zachary, 75, passed away on Monday, November 7, 2022, at Pruitt Health Care in Durham, N.C. Born on September 11, 1947, in Statesville, N.C., she was the daughter of the late Plummer Flippin Jones, Jr. and Frances Louise Ramsey Jones.
Love was a 1965 graduate of Statesville High School and attended two years of junior college and two years at the University of North Carolina at Chapel Hill. She worked in the Accounts Payable Department for 21 years at UNC Chapel Hill and was a member of the First Associate Reformed Presbyterian Church.
In addition to her parents, Plummer and Frances Jones, she was preceded in death by her brother, Plummer Flippin Jones III.
Left to cherish her memory is her brother, Marshall Jones.
A graveside service will be held at 11 a.m. on Saturday, November 12, 2022, at Oakwood Cemetery with Heather Besoiu, Funeral Celebrant officiating.
Nicholson Funeral Home has the honor of serving the family.