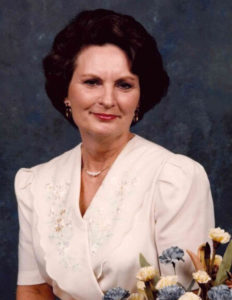 Lura Ann Wilson Yates, 83, of Statesville, N.C., passed away on Friday, June 3, 2022, at Carolina Caring Hospice.
Ann was born on January 1, 1939, in Southern Pines, N.C., and was the daughter of the late Maude Stewart Wilson and William Wilson. She loved her work in the operating room at Davis Hospital. After retirement, Ann worked outside planting flowers from morning until night until she became ill. She loved animals and entertaining, and she was a great hostess. Ann especially was a great wife, mother, grandmother and great grandmother. She was a member at Front Street Baptist Church and always tried to take her children with her. On May 28, 1978, she married George William "Bill" Yates, who survives.
In addition to her husband of 44 years, Ann is survived by one daughter, Vickie Jenkins (Steve); one son, Martin "Marty" Brewer; a grandson, Michael Lassiter (April); great grandchildren, Gunner and Shelby Lassiter and Shuana Brewer; siblings, Harry and George Doughtery, Dorothy Byrd, Grace Narron and one sister-in-law, Cathy Davis.
She was preceded in death by one son, William "Billy" Brewer; birth mother, Carriebelle McDonald Doughtery; and siblings, Bud and Clark Dougherty, Debbie Grainger, Susie Sellers, Anne Thigpen.
Funeral services will be held 4:30 p.m. on Thursday, June 9, 2022, at Front Street Baptist Church with Dr. Chris Thompson officiating. Burial will follow in Oakwood Cemetery. The family will receive friends on Thursday from 3:30 to 4:30 p.m.
The family would like to give a special thanks to caregiver, Jennifer Revollar and Carolina Caring of Newton for their love and care.
Troutman Funeral Home is serving the family.