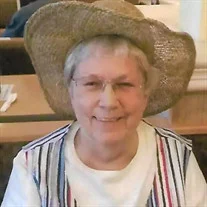 We are heartbroken to announce the death of our mother, Margaret Bell Coley, on Tuesday, August 2, 2022. She passed away peacefully at the age of 82 at her home.
She was born in Mooresville, N.C., on July 28, 1940, to the late Edgar Bell and Dorothy Boger Bell.
Margaret is survived by her children, Jeff Coley, Chris Coley, and Beth Martin (Jeff); 11 grandchildren; 11 great-grandchildren; two sisters, Carolyn Whitaker and Catherine Saine; and a brother, Edgar Bell and his wife Jean.
There will be no formal services.
At her request, her body will be donated to science.
The family wishes to thank Hospice and Palliative Care of Iredell County and all of her nurses, and especially her caregiver, Betsy.
In lieu of flowers the family requests that memorials be given to Hospice and Palliative Care of Iredell County, 2341 Simonton Road, Statesville, NC 28625.
Nicholson Funeral Home is honored to serve the Coley family.