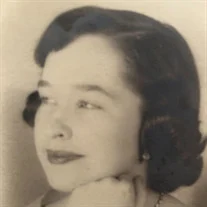 Mary Anne Jenkins Weaver, 89, passed away November 26, 2022.
Among her last words were: "I love you more than anyone has loved anyone, ever!"
She was so full of love for everyone in her life! Born August 3, 1933, to George Flake Jenkins and Mary Catherine Gibson Jenkins, she was raised in Statesville, N.C., a small town which she adored. She was a lovely, inspiring and amazing woman to the friends and family who knew her.
She attended UNC-Greensboro (Women's College), but left school and rode a train across the country a little over 69 years ago to marry her fiancé, John F. Weaver Sr. in Monterrey, Calif. They lived by the Pacific Ocean at the Defense Language Institute and often shared memories of their adventures around the area and eating new foods (abalone!).
John and Mary Anne moved around while John was in the Air Force. They ended up in McLean, Va., where she lovingly raised four children: John Weaver Jr., Andrew Weaver (Ellen), Caroline Weaver (Tony Reevy) and Wade Weaver (Michelle). The family lived in Northern Virginia for many years and Mary Anne encouraged the family to explore nature, enjoy the arts, and appreciate life.
John and Mary Anne were members of Chesterbrook Presbyterian Church. Mary Anne enjoyed singing and was quite talented; she sang in the choir for many years. Mary Anne served as a Cub Scout den mother, class mom, Girl Scout leader, Sunday school teacher, swim meet volunteer, chauffeur and cheerleader for many sports, activities, and much more for many years. She loved food, literature and the arts and introduced her children to great literature and the treasures of the Washington area – museums, concerts and the endless restaurants. The family waited in lines around the Smithsonian building (before online reservations) for countless exhibits (King Tut!). She loved to read and shared this joy with her children and grandchildren. Mary Anne had a great sense of humor and always had a twinkle in her eye. She passed this on to her children and grandchildren as one of her many enduring legacies.
While raising four young children with her husband, she completed her bachelor's degree from George Mason University! After graduating, she worked as an ESL teacher in Arlington County Schools (Va.), where she taught many children how to speak English with a Southern accent. She ended her career as an editor of the Southeast Asian Reports with the Central Intelligence Agency's JPRS publications division. She and John retired to Statesville, N.C., in the 1990s.
After her husband passed, she moved to Durham, N.C., near her daughter and her family. In her last years, she lived with her son Andrew in Virginia and her daughter Caroline in North Carolina. She passed peacefully at her daughter's home. She is survived by her children and nine grandchildren, Katie Weaver, Lindley Reevy, Ian Reevy, Corinne Weaver, Joshua Weaver, Madeline Weaver, Nicholas Weaver, Christopher Weaver, and Elizabeth Weaver. She is also survived by her three siblings, Nancy Elsmore, Franklin Jenkins (Pat), Helen Hollifield (Lee), and numerous extended family.
We love you forever, Mom (Nana, Grandmommy, Pandy)!
A Memorial Mass will be held at 1 p.m. on Tuesday, December 27, 2022, at St. John Beloved Catholic Church in McLean, Va. A Celebration of Life will be held 11 a.m. Saturday, January 7, 2023, at First ARP Church in Statesville.
Donations in memory of Mary Anne may be made to Duke HomeCare & Hospice, 4321 Medical Park Drive, Suite 101, Durham, NC 27704.
Nicholson Funeral Home has the honor of serving the family.