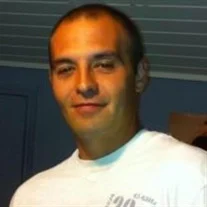 Jonathan Ray Dyson Sr., 45, passed away December 17, 2022
Mr. Dyson was born October 21, 1977, in Lake Charles, La. He loved the outdoors. He enjoyed planting and tending to his rose bushes the most. Jonathan enjoyed spending time with his family; he had a close relationship with his siblings and liked to joke and laugh with them. Mr. Dyson also took great pride in his work; he worked in heating and air-conditioning for 19 years.
Johnathan is preceded in death by his brother, TJ Platt; grandparents, Dorothy and Ernest Dyson, and Placide and Ada Weekly; and grandfather, Dewey Platt.
He is survived by his mother, Jacqueline Weekly (Gerald); father, Anthony Platt; son, Jonathan Ray Dyson Jr. ; daughter, Alyssa Dyson; brothers, Leonard Paul Lege Jr., Jared Wayne Lege and Justin Platt; sisters, Trisha Dyson, Nichole Lege, and Tiffany Ann Jones; grandmother, Mammy Mary Bourque; mother of his children, Cassandra Dupre; and numerous nieces and nephews.
Nicholson Funeral Home is serving the family.