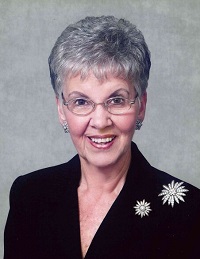 Mary Carolyn Drum Beaver, 84, of Statesville, N.C., passed away on Wednesday, November 2, 2022, at Gordon Hospice House.
Carolyn was born on October 11, 1938, in Iredell County to the late Clarence Franklin Drum and Mary Iona Allgood Drum. She graduated from Scotts High School and was a member of First ARP Church in Statesville. She formerly worked for JC Penney in the accounting department and later for Holly Farms Trucking as a secretary.
In addition to her parents, Carolyn was preceded in death by her sister, Dorothy Bustle (Fred); brothers, Leroy Drum (Nell); and Jerry Drum (Ruth).
Mrs. Beaver is survived by her husband of 60 years, Billy "Bill" Graham Beaver, daughter, Tina Beaver Caldwell (Rodney); grandchildren, Jordan Caldwell, Landon Caldwell and Noah Caldwell; and her sister, Ruth Drum Shumaker of Statesville. Also surviving are numerous nieces and nephews.
Carolyn was a devoted mother, wife and grandmother who cherished her three grandsons more than anything.
Visitation will be held Sunday, November 6, at Troutman Funeral Home from 5 to 7 p.m. A graveside service will be held at 2:30 p.m. on Monday, November 7, at Oakwood Cemetery with a memorial service to follow at 4 p.m. at First ARP Church in Statesville with Rev. Chuck Evans officiating.
The family would like to thank Hospice and Palliative Care of Iredell County for their care and support, and a special thank you to the in-home caretaker, Betty Stewart.
Memorials may be made to Hospice and Palliative Care of Iredell County, 2347 Simonton Road, Statesville, NC 28625 or First ARP Church, 123 E Broad Street, Statesville, NC 28677.
Troutman Funeral Home is serving the family.