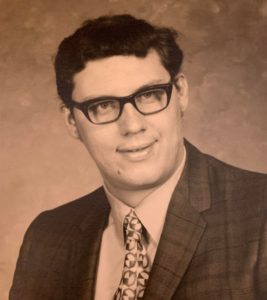 Lawrence Eugene Parmer, 80, of Gastonia, N.C., passed away October 28th, 2022, at Alexandria Place. He was born August 25th, 1942, to Edward Harrison Parmer Sr and Betty Ann Trowbridge of Cadillac, Mich.
Lawrence was preceded in death by his parents, Edward and Betty Parmer; brother, Edward Harrison Parmer Jr.; Charlene Jean Parmer; and Edward Harrison Parmer III.
Those left to cherish his memory are his wife, Judy Terry Parmer; Julie Parmer Whitman (John), Michael Lawrence Parmer, Denise Danielle Spratt (Gerard), Jesse Whitman (Jessica), Andrea Whitman, Ben Spratt, Thomas Spratt, Sean Spratt, Liam Spratt, and Aidan Spratt; his five great grandchildren; Brenda Kilby; Carolyn Musakka and Gregory A. Parmer Sr.; and loving family.
Lawrence was an avid Carolina Panthers fan. He loved all sports, especially football. Lawrence enjoyed all of his friends at the YMCA. He developed many friendships and he loved his children.
Bunch-Johnson Funeral Home is proud to be serving the Parmer family.