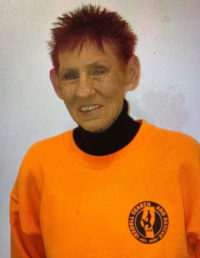 Mary Lee Ball Hutchins, 76, of Statesville, N.C., passed away Monday, July 18, 2022 at Wake Forest Baptist Regional Medical Center in Winston-Salem, N.C.
Mary was born in Haywood County, N.C., on January 27, 1946, the daughter of the late Andrew Ball and Pearl Mahaffey Ball. She was a graduate of Enka Candler High School and was retired after being a manager with Fast Phil's convenience stores. On July 1, 1977 she married Dean W. Hutchins, and together they shared 45 years of marriage. She was a charter member and officer of the Iredell County Search and Rescue Team (ISAR 6).
In addition to her husband Dean, those left to cherish Mrs. Hutchins memory are her daughters, Rovonda Barkley (Phillip) and Cassaundra Lemke (Jim); her grandchildren; Nicole Barkley, Allison Lee, James Lemke, Zachery Barkley, and Alexandria Lemke; her great-grandchildren, Michael Barkley, London Johnson, Alaina Lee, and OakLynn Barkley; her sisters; Audrey Nay and Theressa Shanzer (Harold); and many beloved nieces and nephews.
The family will visit with friends on Friday evening, July 22, 2022 from 5 to 8:30 p.m. at Troutman Funeral Home Chapel. A funeral service celebrating the life of Mary Hutchins will be held at 2 p.m. on Saturday July 23, 2022, at Troutman Funeral Home Chapel with Pastor James Lewis and Chaplain Charlie Russell officiating. The family requests that those attending, please wear colorful clothing (no black) in a joyous celebration of her life.
Online condolences may be made to the Hutchins family at www.troutmanfuneralhome.com.
Those wishing to make memorials are asked to consider Iredell County Search and Rescue or the Lake Norman Humane Society.
Troutman Funeral Home is serving the family.