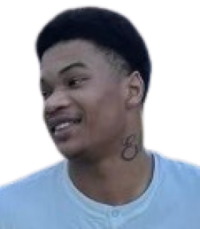 Tashon Malyk Mock, 22, of Statesville, N.C., was born on August 20, 1999. He was the son of Edward Dewitt Mock and Ella Monique Dulin. Tashon entered into eternal rest on Sunday, July 17, 2022.
Tashon graduated from Statesville High School and prior to his death was employed by Two Men and a Truck as a general laborer. At a young age, he attended Miracle Faith Tower of Statesville.
He was preceded in death by his two grandmothers, Karen Elaine Dulin and Johnsie Clark; two great grandmothers, Ella Mae Dulin and Vivian Bryant; two great grandfathers, Charlie Dulin Jr. and Royal Torrence; and his aunt, Whitney Wyatt.
He leaves to cherish the memory of his life, in addition to his parents, maternal grandfather Royal Morrison and his paternal grandfather Edward Richards; four siblings, Naosha Tabor of Huntersville, Domonique Dulin of Statesville, Kalyia Mock of Statesville, and Candacee Mock of Pennsylvania; three god sisters, Breaunna Ellison, Breshawn Ellison, and Jakiria Silver, all of Statesville; his neices and nephews, Dakarai Dulin, Landis Harper, and Dakato Dulin; aunts and uncles, Michelle Hairston, Tametria Morrison, Tichena (Matthew) Blyden, Royal (Isabella) Morrison Jr., and Clifford Dulin, all of Mocksville, and Maria Mock of Charlotte; his god grandmother, Laura Parks; and a host of other family members and friends.
Celebration of Life Services will be held Monday, July 25, 2022, at Christian Outreach of the Peidmont, Statesville, at 1 p.m. with Dr. Tonyan Schofield and Bishop Stanley Transon officiating. Visitation will be held from 12 noon to 1 p.m. at the church.
Rutledge & Bigham Mortuary is serving the family.