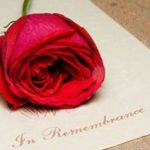 Michael W. Bernhardt, 76, of Mooresville, N.C., passed away on Wednesday, October 12, 2022, in Aswan, Egypt, where he had been vacationing. Born November 18, 1945, in Rowan County, N.C., he was the son of the late Walter A. and the late Carolyn E. Bernhardt.
Mike graduated from East Rowan High School in 1964. He was a multi-sport athlete and excellent scholar. He went on to N.C. State, where he earned a BS in Textile Chemistry. He later earned an MBA from the University of Delaware. On January 11, 1969 he married Brenda Hoffner. They celebrated their 53rd wedding anniversary in 2022. They have two sons, Chad Michael of San Diego, Calif., and Sean Michael of Wilmington, N.C. Mike worked for the DuPont Company in Wilmington, Del., for 36 years in a variety of technical, sales, marketing and business management positions. Before retiring in 2004, he was the Global Technology Manager of the Vespel Division.
Mike was a family man. He reveled in spending time with his family. Soccer, swimming, lacrosse, camping, gardening, scouting, band, school and church all presented time for him to share with his family. Family was important! His primary outside interest besides family was the Boy Scouts of America, where he was a 65-year veteran with 40 years as a Scoutmaster. He served Troop 50 in Delaware for 25 years and Troop/Pack 377 for 15 years. He had a servant's heart and wanted the best for America's young people. He felt that Scouting helped build character and prepared young people for a lifetime of leadership and service to others. He influenced many scouts throughout the years. He has earned many Scouting citations: Eagle Scout, Order of Arrow, District Award of Merit, Council Silver Beaver, Lutheran Lamb Award, Methodist Cross and Flame Award, and National Eagle Scout Association Outstanding Eagle Scout. He was chosen as one of the top 75 Scoutmasters and as one of the top 50 Cubmasters in the United States. Serving as scoutmaster or staff member, he has attended 14 National Jamborees and four World Jamborees. He has led contingents to all of the BSA High Adventure Bases.
Mike is survived by his wife, Brenda H. Bernhardt; son, Chad (April) and son Sean (Stacy); granddaughters, Eleanor and Brooklyn; brothers, John (Jodi), Steve (Cathi); and several nieces and nephews.
He was preceded in death by his parents; nephew, Ryan; and niece, Allison.
A memorial service to celebrate his life will be held on Saturday, November 5, 2022, at 11 a.m. at Rocky Mount Church, 1739 Perth Road, Mooresville, N.C. Pastor Jamie Hamrick will officiate. Interment will be private. Honorary Pallbearers will be members of BSA Troop 377. In lieu of flowers, the family requests that any contributions be made in his name to Rocky Mount Church, 1739 Perth Road, Mooresville, NC 28117 or to the Fort Defiance Historical Museum, P.O. Box 686, Lenoir, NC 28645.
Cavin-Cook Funeral Home and Crematory, Mooresville, is serving the Bernhardt family. Condolences may be sent to the family at www.cavin-cook.com.