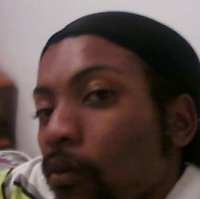 Mr. Mondre Rashad Simpson, 31, was born in Iredell County on February 13, 1991, and was the son Kindale Allison Goss Sr. And Lula Ann Simpson. He departed this life on April 25, 2022.
He was preceded in death by his grandmother, Corine Mayfield; and his grandfather, Heman Cherry; and Adam Cody.
Mondre graduated from Statesville High School. One of his favorite hobbies was fishing. He was employed as a machine operator at Pactiv of Mooresville, N.C.
He leaves to cherish the memory of his life his mother, Lula Ann Simpson; his father, Kindale Allison (Pam) Goss Sr.; mother of his children, Heather Chioda Friend; two daughters, Kashya Mae Simpson and Sikierra Ann Simpson; one son, Zayden Lee Chiodo; his godmother, Georgia (A.J.) Wilson; his godfather, Jerry Williams; eight brothers, Martezis J. Simpson (Yasmin), Dwailon Tucker Sr. (Kendra), Kaleh M. Simpson (Anna), Kindale Goss Jr., Christian Goss, Delone Goss, Nyjel Goss, and Imari Goss; five sisters, Malaysia Ariana Simpson, Alyssa Goss, Aleiayh McDonald, Talisha Vaughters, and Talayah Goss; an uncle, Michael Goss; aunts, Shelia Mayfield, Rosetta Cherry, Dorothy Mayfield and Cookie Simpson; a host of nieces and nephews, cousins, and special friends.
Celebration of Life Services are incomplete at this time.
Rutledge and Bigham Funeral Home is serving the Simpson family.